Faces may have changed over the years, but the Otten name means a commitment to providing our clients knowledgeable and reliable service and design excellence. Meet our team below, and read the history of the folks who led the way.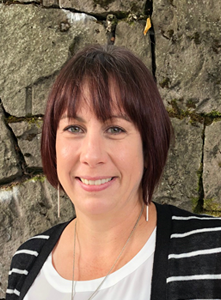 Erin HolsonbackLandscape Architect
History
                                                  

George Otten

George Otten was an internationally known horticulturist and an authority on begonias. Born in Bremen, Germany, he apprenticed in horticulture at the age of 15. At 18, he took a walking trip from the North Sea to the Adriatic, stopping at the great gardens along the way, learning about landscaping as he went. He moved to Portland in 1885, and went into business as a landscape gardener and florist, with a shop and greenhouse at NW 23rd Avenue and Burnside.

George Otten was one of the originators of the Portland Rose show. He retired to Seaside, Oregon where he cultivated begonias, and people from all over the world came to visit him there. His book, Tuberous-rooted Begonias and their Culture, published in 1935, remains a definitive volume in the field.

George H. Otten

George H. Otten, son of George Otten, was born in Portland in 1889. He received degrees from the University of Oregon, Columbia University, and the University of Montpelier in France. He also worked and studied in New York City under the renowned landscape architect Feruccio Vitale, from 1911-1915.

George H. settled in Portland, where he designed many residential estates, parks and golf courses. He also served a 10 year period as an Engineer for the Oregon State Highway Department. In 1946, George H. and his son George W. went into partnership. They were both granted some of the first Oregon Landscape Architecture licenses in the early 1960's.

Noted Landscape projects designed by George H. Otten include the Oregon State Capitol grounds including the sunken garden, Portland Swan Island Airport, the grounds of Temple Beth Israel, Rose City and the Lloyd Golf Courses, and the Alderwood Country Club.

George W. Otten

George W. Otten is the third generation of landscape architects in the Otten family. After studying at Willamette University and the University of Oregon, he continued his education learning about landscape architecture and civil engineering by working with his father. He spent his early years as a surveyor and as a landscape contractor installing his father's designs.

George W. is best known for his park design work through his long association with the Tualatin Hills Park & Recreation District. He has designed over one hundred parks, most notably Greenway Park and Commonwealth Lake in Beaverton. THPRD honored him by naming a Beaverton park (which he had designed) in his honor.

George W. has also provided designs and working drawings for hundreds of commercial and private swimming pools in the Pacific Northwest. He was a past member of the State of Oregon Swimming Pool Advisory Board.

<

Janet L. Otten

Janet Otten is the fourth generation landscape architect and the first woman to carry on the family tradition. Since joining her father in the business in 1980, she has concentrated on commercial projects such as housing developments, businesses, parks, and environmental mitigation projects around the Portland area.

Janet is a past member and chairwoman of the City of Beaverton Board of Design Review.